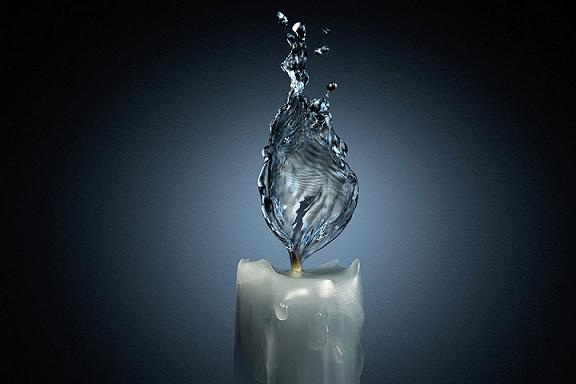 Punisher clenched his fists and pushed an answer past his tight throat: "I've told you, it shouldn't have happened. The boar was supposed to ruffle him a little and Ferran should have found him. All arguments would've been forgotten, don't you see?"
"No. I don't. Firstly, I've never seen a boar ruffling somebody just a little. Secondly, your wounded boy crawled away in the wrong direction and thirdly, your other boy refused to hear your call and spent his evening drowning the squabble in wine. When you finally pushed him on his feet and guided him out of the manor, he fell into a straw heap in the stables and remained there until the morning light. The result is, one of your favorites is an immortal and hates it, the other is mouldering away. I don't see any moral in this story."
"Because there's none. It's a mess. But you're Savior, so save him," Punisher's voice sounded just as petulantly as he felt. Did his brother really have to remind him of his mistake again and again? The fact that he was immortal, didn't mean that he was infallible. That could hardly be expected from anybody. And he didn't want that much after all. Just to have his favorite saved.
You have just read an excerpt from a gay erotic paranormal fantasy Trails of Love I Crawl. Have you enjoyed the dialogue of two Archangels? Would you like to know who Punisher's favorite is and how did an argument between two lovers trigger a disaster?
My benefactors (characters) will be happy to meet you on the pages of the book. You can find out more about Trails of Love I Crawl and the whole Guardian Demon Series here.

Today's post is participating in Saturday Seductive studs bloghop, where several gay fiction writers meet to share snippets of their writing every week.

Click here for a complete list of Saturday Seductive Studs participants and help yourself to more teasers. Tweeting about posts that caught your attention is encouraged, using the hashtag #SeductiveStuds.

The image of rainy flame is used in accord with the conditions of Glitter Graphics site and the link leads directly to its page there.